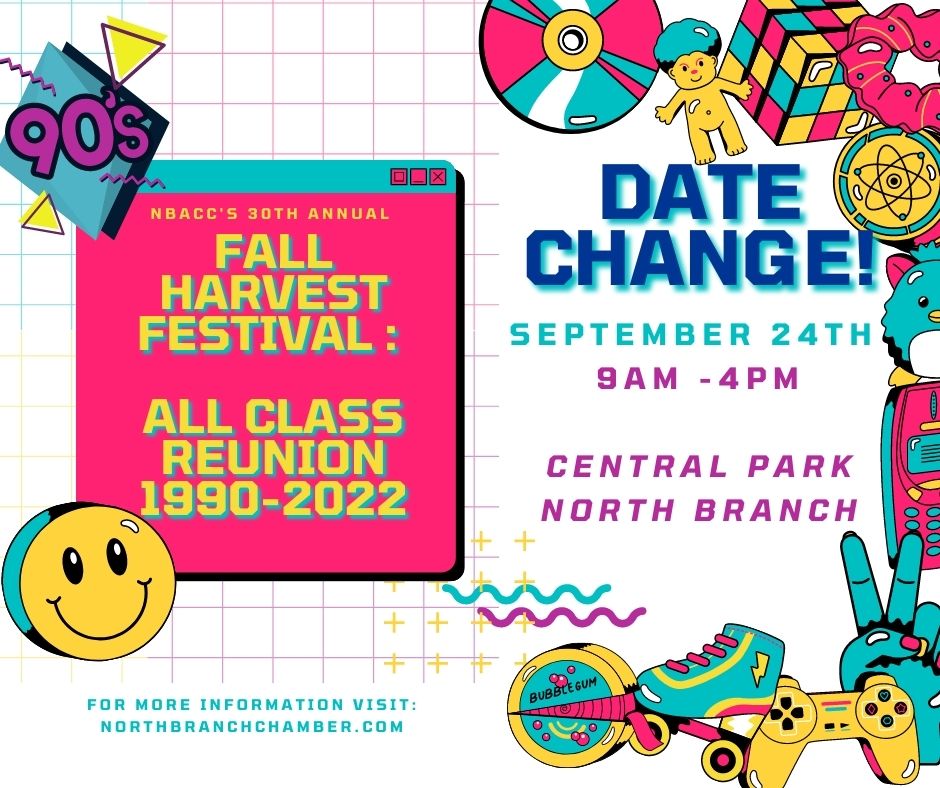 FALL HARVEST FESTIVAL IS COMING!!
SATURDAY, SEPTEMBER 24TH 9AM-4PM
NORTH BRANCH CENTRAL PARK
IT'S TIME TO RESERVE YOUR BOOTH!
Don't forget to add an item to the Fall Harvest Silent Auction
It's so easy to sign up today:
Click the form below
Print and fill out all information
Make check payable to: North Branch Area Chamber
Mail reservation and check to: North Branch Area Chamber of Commerce, 6063 Main Street, Ste. B, North Branch, MN 55056.