Everybody needs a peer group no matter what industry you are in - or the fact that you are in business! It is the biggest place in town to meet other like-minded business owners and managers to network and build relationships. If you are not part of the Chamber, you are missing out on so much potential!
OTHER BENEFITS INCLUDE:
- More visibility for your business or brand
- Referrals from the Chamber and it's members
- Making connections
- Credibility as a business
- Access to various resources to level up
Join for the last time in 2023 for $23 and enjoy one month of benefits to try us out!  Please call 651-674-4077 or email us at contact@northbranchchamber.com for all the information.
OR fill out your membership application and hit the "Buy Now" button and we will be in contact with you soon!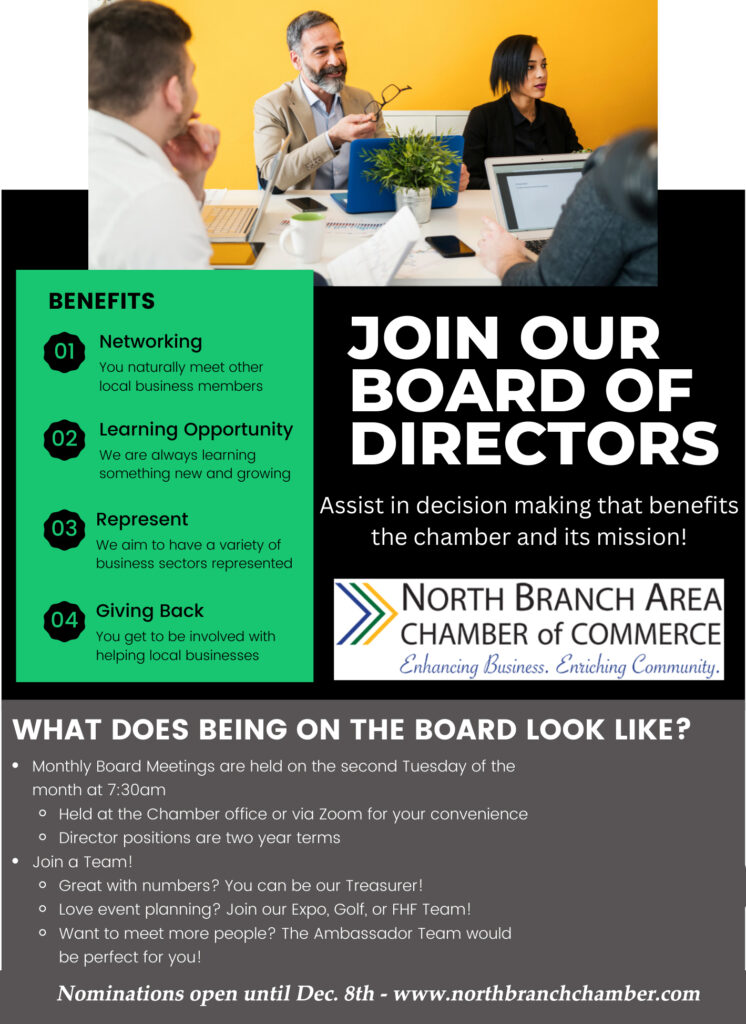 Chamber Office Hours - Volunteer Staff
Tuesday
9:00 AM - 5:00 PM
Wednesday
Appointment Only
Thursday
Appointment Only